Why Choose Entourage to PST Exporter?
This is a user-friendly app to use on your Mac. The application has many advanced features like bulk migration and filtered data to make conversion accurate and desirable. Download its demo version to evaluate the accuracy of the app.
Prominent Key Features of Entourage to PST Exporter
Export Entourage to PST in Bulk
The exporter scans and converts more than one Entourage files to PST. Thus, it saves your time. If you have a bunch of Entourage files for migration, this is all in one app to Export Entourage to PST effortlessly.
Convert User's Directed Databases
The exporter has browse tab to locate and transfer only specific Entourage files to PST. Users can manually locate and select a particular Entourage data to make it ready for conversion. So, each time users get desired results.
Complete Data Migration
The file size doesn't interrupt the quality migration. The advanced conversion program retains original structure of transferred data by exporting its each detail including CC, BCC, To, From, Date and Attachments. Users can rely on the app for high-quality migration.
A Lightweight & Easy to Configure App
Entourage to PST exporter doesn't take time to install on your Mac. It occupies just a few MB. The installation process is easy to follow. Users have to click a few simple tabs of migration to successfully transfer data.
A Compatible Application
This is a technically advanced app that users can run on any Mac operating system including 10.6, 10.10 and 10.12. The tool integrates with each Mac version. The exported Entourage data can be accessed on any MS Outlook versions.
Designed for All Users
The utility has been designed for all types of users. Whether you want to use it personally, for businesses or for enterprises, it is compatible to use for any platform. We provide the app in all versions to meet user's needs.
Why Convert Entourage to PST?
MS Outlook is one of the outstanding and popular email clients. It has won the trust of many users with its performance and advanced version. This is one of the prominent reasons to switch from Entourage to PST. Many individuals and companies have chosen MS Outlook over many email clients.
Screenshots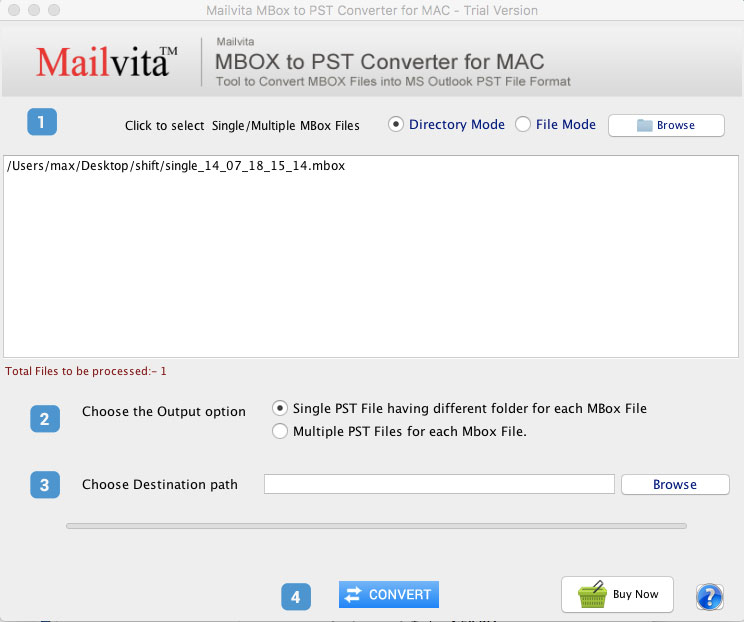 FAQs
Only healthy MS Outlook files can export.
It has no limit. You can use it as many times as you wish.
All new and archived versions can be exported safely by the app.