Why Choose Postbox to PST Converter?
This is all in one app to smoothly and accurately convert Postbox to PST. The software is loaded with several advanced features and is user interactive. When you install its demo version, the smooth performance of the app can make you fall in love with it. Download it today.
Prominent Key Features of Postbox to PST Exporter
An Ideal Tool to Export Postbox to PST
This is an advanced application to export Postbox to PST with no hassle. The app makes conversion super easy. Users can export Postbox files of any size. The app scans and exports new and archived Postbox files.
Bulk Migration
The application has been designed to perform bulk migration where users can select one or more than one Postbox files to make them conversion ready. The feature is an added advantage to make conversion easy and fast.
Convert Selected Postbox Databases Only
There are two advanced modes of file filtration to select the desired Postbox files. One option is to select Postbox files one after the other and the second option allows you select a specific folder holding multiple PostBox files to select more than one file at a time.
A Simple App to Use Freely
You are either technically skilled or novice, using the app is easy for you. No advanced technical skills you need to learn the key functions of the software. It is easy to operate with no technical help. From installation to configuration, the app is user-friendly.
Conversion with Full Accuracy
The advanced application helps to achieve conversion goal with full accuracy. It retains original file format of Postbox files by migrating whole databases including CC, BCC, To, From and attachments, leaving no data error.
Suitable for All Users
The app suits all users. Whether you are using it for personal purpose or for the enterprise, features are friendly to all users. We offer the app for all users in form of individual, business and enterprise versions.
Why Convert Postbox to PST?
When comparing features of Postbox with MS Outlook, the winner is MS Outlook. It is much more than an email client. MS Outlook is available in multiple languages. It retains emails, contacts, events, journals and many other databases. So, users like to switch from Postbox to PST.
Screenshots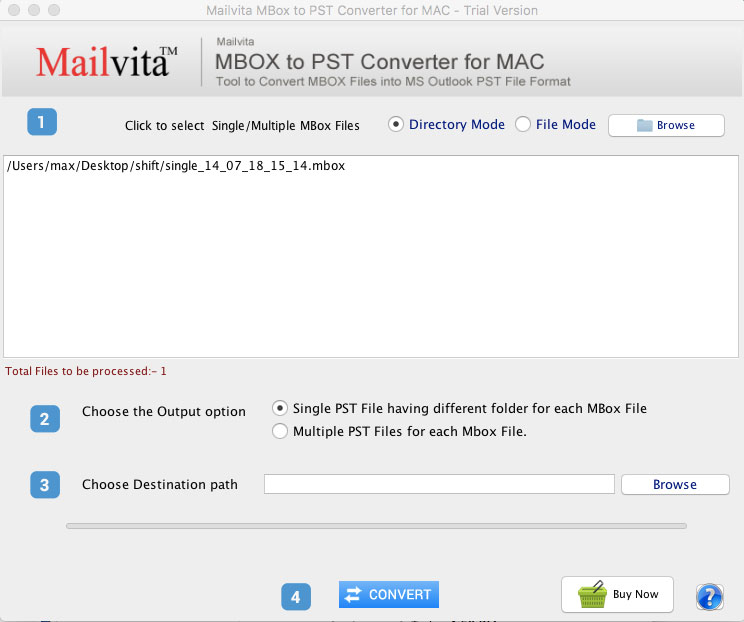 FAQs
The application is friendly to all the available versions of Mac OS.
Once you grab its license it is all yours. It doesn't need any change in the feature.